The suggestion for today's blog was given as listing a few reasons why I am doing this challenge.
This is the third time I have participated in this challenge.
Actually, the first time I didn't realize what it would take. How hard can it be to write a blog a day?! It took about maybe 10 days and I was starting to fall behind. I was fairly new to blogging and thought this would help me. It did only it was like Lucy and Ethel in the candy factory. Come on even if you never saw it, some shows will play that particular scene!
On top of learning things for my business, helping others learning for their business, every day things to do, laundry, cleaning, groceries you know, I couldn't keep up.
Now I understood why my mentor said weeks before the challenge started, start writing blogs now!!
So challenge number 1 was a bust!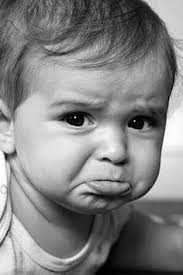 Challenge #2
So on to the next challenge. I was prepared this time! I had written a few blogs that got me started for about a week.
This challenge was different because I was different. I had been here before and knew. Also my mind frame was different.
I totally enjoyed this challenge as I knew first I was keeping up and I was learning more about writing a blog.
Yes, I completed this challenge. What a great feeling.
I registered for challenge #3.
Why I am doing this challenge
There are several reasons why I am doing this challenge. I actually have a list why!
1. I still consider myself a new blogger
2. The more I write, my content should be getting better
3. My writing skills also should be getting better
4. This is helping me getting used to writing
5. It is helping me learn SEO
6. It is helping me with readability
These are the reasons I am blogging this time. I want to get better at this for my business. I need to be able to give value for those that are and will be following me. The more I learn the better I will be able to help someone who wants to learn or just polish for their blogging to be better.
To Your Success,
Deb