Can you make money with blogging? There is a myth going around that you can't make money from blogging. This blog will show you how money can be made from blogging.
This blog has some affiliate links to products that I use. What this means if you would make a purchase of any of the products, I may receive a commission but there is no extra cost to you.
Can You Make Money From Blogging?
In this blog I will share my knowledge and how I learned to blog and make money with it. My knowledge came from my mentor, Chef Katrina and her Blogging Ingredients. Some of the information I will be sharing is what I have learned from her.
Who is Chef Katrina?
Who Is Chef Katrina?
Because she actually is a chef she became known as Chef Katrina. This is what she did for years with Disney.
Knowing she had more to give to people she became an online entrepreneur and marketer for almost two decades now. This aspect of her life started in network marketing. She wanted to learn how to build a business. Knowing she wanted to take her business online.
You need an online web presence however two decades ago very few people were blogging. Even today there really are not many people blogging.
Chef Katrina has worked with some incredible digital marketing companies. Working with top leaders, mentors and trainers. Chef has said she loves content creation.
This is what blogging is all about, content creation.
Stepping Out Of The Medical Field
My story starts here. I am an R.N. by profession that decided to step out of the medical field into becoming a network marketer with nutritional products. Building my business was fun until people didn't want to go to meetings. Once they were home from their 9 to 5 job, they didn't want to go out.
I decided to bring my business online. Yeah, that was a real eye opener.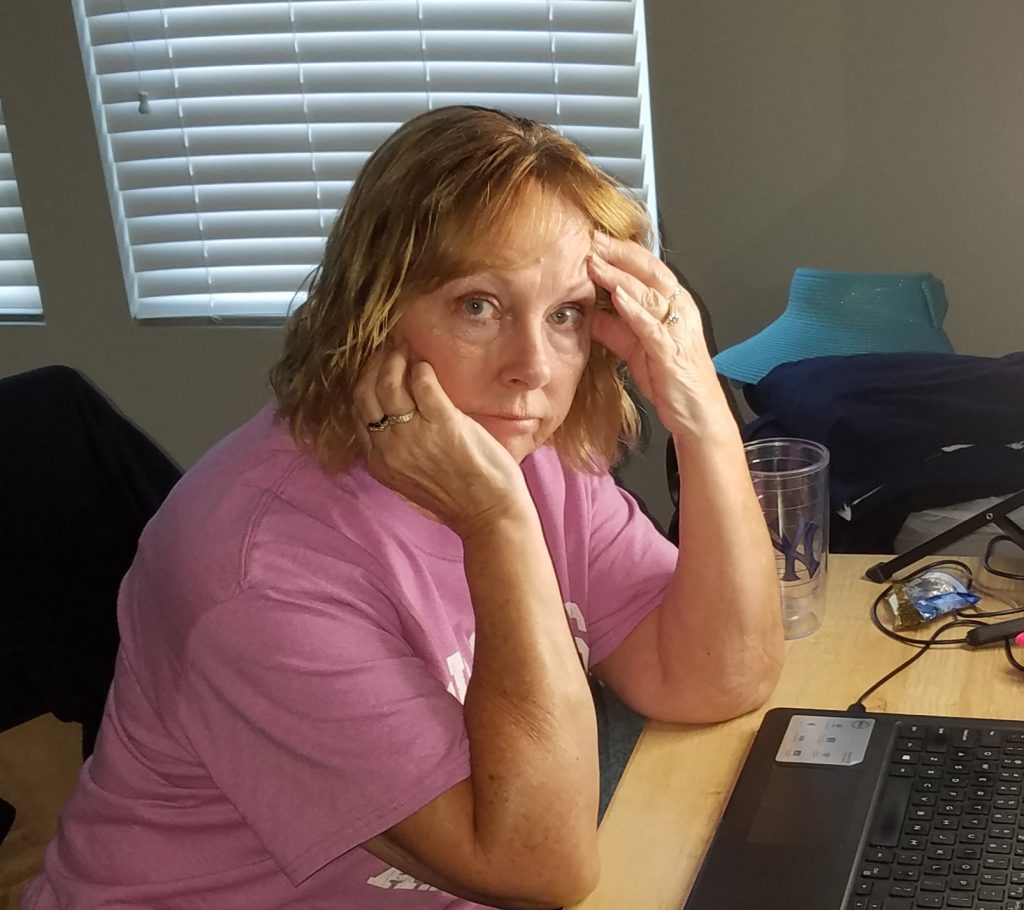 I didn't know much technology and I knew I also needed help. This is when I met Chef Katrina.
She taught me and I learned, she knew I was ready before I did to start writing my blogs.
My thoughts were, "I don't know how to write a blog." Chef would ask, "have you written your blog yet?" Of course my answer was "I'm working on it." I wasn't lying. In my head blogging was rumbling around.
The little voice kept saying, "you don't know how to write a blog."
As timing would have it, the idea popped, "Deb, you are a nurse that has written on many charts. That is content." Then as I looked around at the books I was reading, content was in there. I realized there is content all around.
Finally I wrote my first blog. That was April 16, 2019. I don't know if she ever read my blog and she never told me she did. If you read it I believe you will see how far I have come.
It took me awhile to write another however I did finally realize with her guidance and knowing there is content all around. I did start to get more active. No, I wasn't writing one blog a week but the wheels were moving as she continued to teach me.
My first blog is not perfect by any means and I am still learning to polish and probably will for a while.
You Start With Reading Content
As you start reading content look at the purpose behind that piece of content. What I mean by that is there's a lot of ways to turn a piece of content into a profit.
When you start creating your blog, you then can sign up for what is called affiliate products and services. One of the most known affiliate marketing companies is Amazon. You can actually become an affiliate for Amazon and recommend products and services. It does not matter what your niche is.
Do you read books? If you have found a book that has struck some really good points with you, do a book review. Here you can find the book on Amazon, recommend it with the link attached and tell them why you liked it. It is their choice to buy the book or not. You just earned a commission.
WOW! You just made money from your blog!
Most people don't like to do video. That took me awhile to do it. You could write a blog on why they should do video. Video let's them get to know you, like you and trust you faster than doing social media posts. You taught them something but you have given value that tells them you care about them and helping them become maybe a better entrepreneur.
A little tip: No one becomes an entrepreneur let alone a very successful one by themselves!
Why People Come To The Internet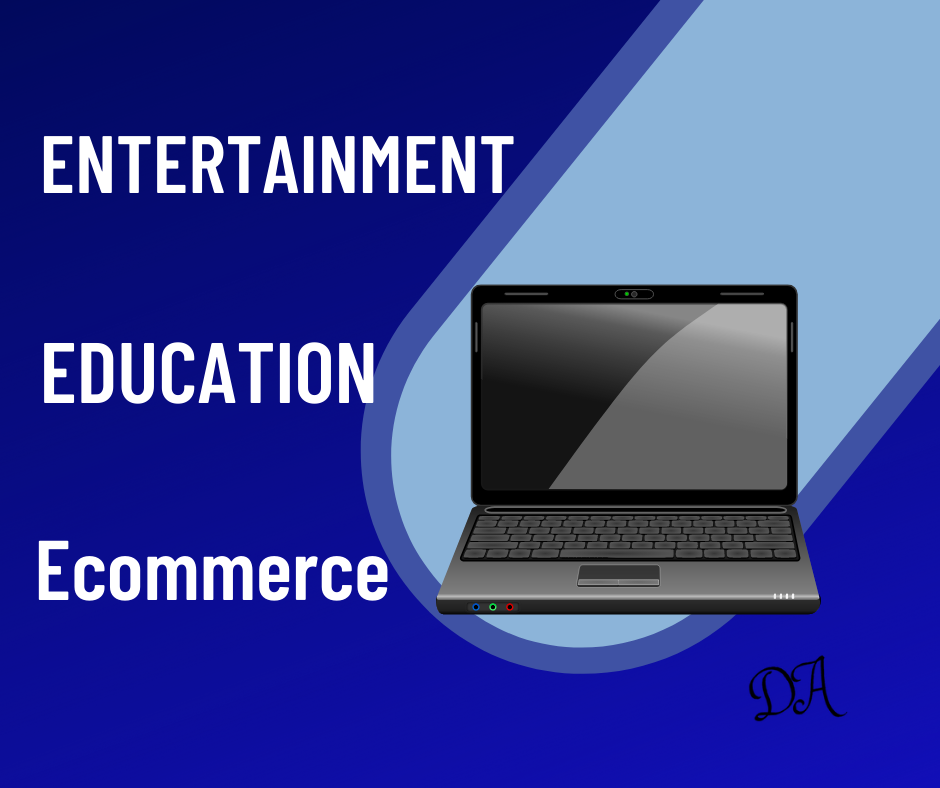 There are only three reasons why people come to the internet.
I have been taught a really simple method. You get online you are there for three reasons. You are either here to be Entertained, Educated or Ecommerce, you're here to buy, the three Es.
When you are going to write content on your blog post, realize that it's either going to be entertaining, educational or it is going to sell something. This really is all there is to it.
Narrowing it down, you as an entrepreneur are talking to business professionals, digital online marketers. You are here to make money with your blog. How do you do that?
I am sure you have heard of making a list. If you are blogging, how do you grow your list?
Ways To Grow Your List With Blogging
As you are on Facebook or Pinterest you get a following. Unless they reach out to you to like or choose a PIN, where your blog is, you really don't know how many might be following you. However, metrics give you numbers but you have really no way to communicate with them.
Then building your list it becomes tangible. You have to be able to communicate with them.
There are several ways to build your list. One way could be text messaging. A second way is email. Some will say email is dead but think about this in order to apply for anything, whether it's your bank account, a car, health insurance, you have to give an email address.
This goes for Facebook or Pinterest, in order to login it needs your email. So the ones that say email is dead are possibly those that don't check their emails very often if at all.
Look at the generation coming up. They get text messages.
You are either collecting a phone number or an email address. These two are going to be your collateral. This is your biggest return on investment, ROI.
Making money with your blog, there are several ways to collect the information you need for your list.
How do you get from writing your blog to getting leads? There has to be a Call To Action, CTA. They don't know what to do unless you tell them.
Subscribe to receive more information.
Get this Lead Magnet (whatever you are offering free ebook, coaching, a product)
These are just 2 ways of having them put in their email or phone number.
Can You Make Money From Blogging
Yes, I just showed you a few ways to get your list to offer something to them your prospects.
No one wants to be prospected. However another idea with one of the Call To Action above is your calendar link.
Again no one wants to be prospected however if you give them your calendar link it let's them know they can pick the time and date. It becomes their choice and they feel that they haven't lost control. They don't feel pressured.
If they want to buy, they shouldn't have to jump through a lot of hoops to do it. If they want to chat it is their choice.
For your website, the home of your blog, you will have your blog which is your content and your lead magnet (what you are offering). The lead magnet might be a page for a consultation page for them to set an appointment, a page that offers you as the coach and what your products and services are. Maybe a join my team page. These pages allow for you to keep it simple. They have a choice again for what they want to get from you as you get their email or phone number. WIN-WIN!
You have to give them a call to action, CTA, somewhere in your blog.
There is a lot of information in this blog. I learned from my mentor and it is all about paying it forward. What I learned about blogging from my mentor with Blogging Ingredients .
" I love to see you guys step into your greatness and then use the tool to go out and just help more people." Chef Katrina
It truly is about paying it forward.
To Your Success,
Deb