When I started my own business, it was never mentioned to me about technology. I came into the network marketing world from the medical community. I didn't need to have knowledge for Technology there. Actually, at the time in my company of network marketing I didn't need the knowledge for technology either.
This blog has some affiliate links to products that I use. This means if you would make a purchase of any of the products, I may receive a commission but there is no extra cost to you.
I take that back. I needed to know how to order my products online from my company. No one had taken their business of this particular company online. The company never talked about it.
So fast forward 6 or 7 years, my business was slowing down. No one wanted to go to meetings outside of their home. I liked helping people with my products. I was helping them get a healthier life. I also liked having my time be my time. I was not punching the time clock any more and I didn't need to set an alarm clock either. Going back to being a nurse wasn't an option I wanted.
I had to do something with and for my business. Doing my business was quite well known now. I had to take the leap and just do it.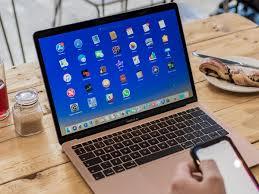 Learning Technology
Now there are few things I have to do first. The very first was I needed to get a laptop computer. Oh that was fun. It was all shiny and new. Bad part was I wasn't even sure how to turn it on!
Ok, so the next step is find someone that could teach me. I did find a company that is what they do, digital marketing. I am a good student when sitting at a desk and being taught. This was totally different. I was learning by video. You can not ask questions to a video!! As you might have guessed, this was quite a struggle for me. One really big reason, I didn't know the terminology. You know all the "techy words" and how to even use them literally.
In my journey I did find some mentors. This was great because now I could ask questions and start to put the pieces together. God put so many wonderful people in my life on this journey. Thank goodness as I probably wouldn't be here writing this blog.
I always loved and knew my calling was to help people, get better and return home, get healthier and now help those bringing their business online or already there and need help understanding terminology.
That is what I do now, teach people so they don't have to struggle as I did.
I have a LIVE workshop on Building a Business Page on Facebook. Sure I could set up a webinar and let them watch and no one there to answer questions. Nope not going to be like my first experience.
Writing A Blog
My next step, as my mentor told me, was to write a blog. What? I don't know how to write a blog was my thought. She kept encouraging me. Oh my I can't write a blog. I don't know how. As I kept thinking about it the thought came to me, "Deb, how much charting did you do as a nurse? Didn't you write a news letter for family and for your daughter's softball team?" Ok, so with that thought I could not say I didn't know how. So I started.
Again the thought of my struggles for technology and now writing a blog, I do not want anyone to struggle like I did. Not only struggles of writing a blog and where exactly do I put it? I wrote an ebook, Create Your Blog Without Being A Technology Genius. This is a guide that will keep from at least some struggles.
Bringing your business online can be fun and rewarding especially if you are not doing it on your own and writing your blog can also be fun. The Ultimate Blog Challenge is one way to get into a rhythm of writing. It definitely helped me with writing my blogs on a consistent basis.
If you want to learn more about the Blog Challenge just comment below.
To Your Success,
Deb