Boy, there are days and then there are THOSE days. First, if I didn't have my Power List I definitely would not stay organized to get every thing done today.
Today has been one of THOSE days. The one thing that has kept me on track mostly is my calendar. That is where I write my Power List. It helps as I look at my day and instead of writing it in a notebook and then putting it on my calendar I am saving energy for one thing. My day planner is like a book. It has a front and back cover. Not only does it have pages and those pages are my week Sunday through Saturday, each week for the month. There is also extra pages for notes, pages for me to put my goals for the month, pages for goals for the year, pages to make a vision board, and a page of affirmations. So, this is why I stopped writing my Power List in a separate notebook.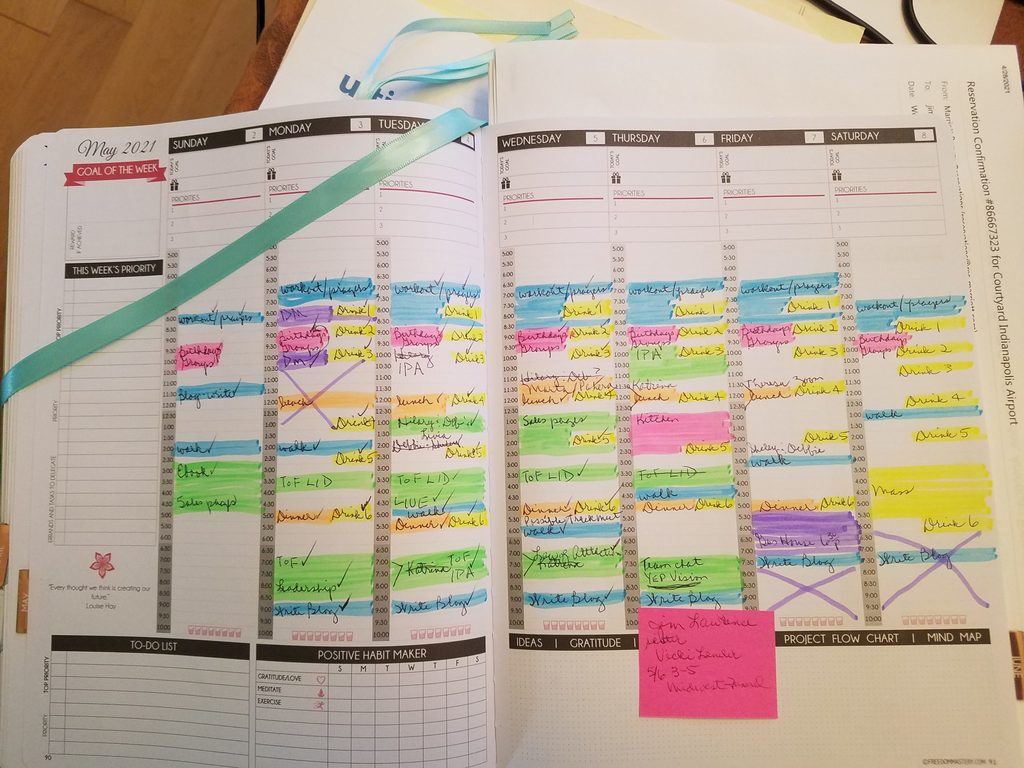 Yes, I have written about my Power List and my calendar before but this is going to be why I'm glad I have them for THIS day.
It was not a bad day at all. I have a W ( WIN) for today. So as I got up this morning , I already knew what was in store for me today. The only thing I didn't know was what I was going to write for my blog.
Some days the idea pops into my head and other days I need to read Paul's email to see what he suggests.
Today was no different. As my day got started I am checking off the things needing to get done as I get them done.. I did have some place to be by 10:30 am and didn't get home until a little after 3pm. I was out in the very hot sun with little to no breeze in a suit.
Because of my calendar I did get some of the things needed to get done for the day before I had to leave. YAY!!!
So now it is time to get the rest of my day done. This blog is the very last thing to do.
I liked Paul's suggestion of doing an interview. I do a couple LIVEs every week and have done interviews in some of them. I'm thinking about this as I am in the hot sun. Well, maybe I'll reach out to Paul and either interview him or have him interview me. It would make sense for him to interview me as this blog and video would be going on my website.
Alas, I didn't get that scheduled. Writing my blog is on my calendar but not doing an interview. Besides, after being in the heat, oh did I tell you it was 90 and I'm in a suit, I didn't look very good to be interviewed. Of course the hair was flat and especially after getting my 45 minute walk in, shorts and a tank top for this, it was actually dripping a little bit of sweat.
Here I am telling you about THIS day. Believe it or not I do get to put a W for today. And this blog is the last thing getting done.
Yes, I am very thankful for my calendar with the Power List because it has kept me organized to get every thing done.
To Your Success,
Deb