Heidi and I didn't really know each other, even though we were in the same marketing community. Until there was one workshop held in Denver in October 2019.

She was rooming with a friend that weekend. I didn't have a roommate as I didn't personally know many of the people that were in the workshop. After the first session it was time to break for lunch. Heidi's friend, Judith, was at my table. As we broke I spoke up to Judith, I didn't know her either, and asked if I might join her for lunch. She said of course. We met up with Heidi and off we went to have a nice lunch. She and Judith and I actually had one more meal together before the workshop was over.

That was the beginning of our friendship.
It was probably close to a year later an entrepreneurial community that I am in had some new people join. I was so excited to see my new friend, Heidi, and it happened that we are on the same team.
This has been great getting to know her and learning about all her talents. We see each other almost every day on this zoom or that. I love her laugh.

Heidi is very creative and very giving of her time and talent.

We are going on a business trip and both of us are excited about that. Zooms are nice when 2 people live in different states but being together in person is going to be, I believe, so much fun. Why? We know each other so much more than when we first met when she and her friend let me join them for lunch.

You never know who will come into your life and where it will lead. I am so thankful for Heidi and our friendship.
The next part is a blog that Heidi wrote and let me share on my blog. Here is just a glimpse of her talents.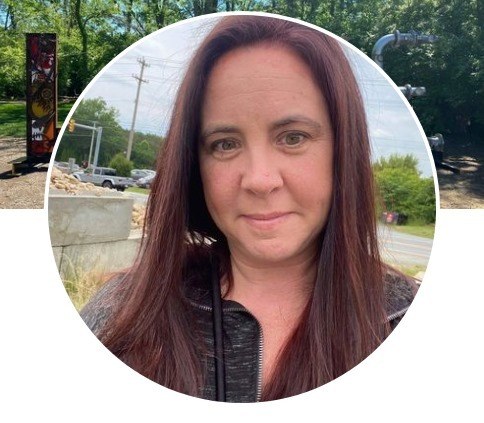 Have you ever written something or done a speech that totally fell flat on the audience? They
didn't laugh or chuckle at the right moments. Or maybe they didn't really understand the
information.
When we are giving any kind of presentation whether it be in writing, speaking or a sales
presentation knowing and understanding the people who are receiving the presentation is key
to your message being received and understood.
The topic you're talking, or writing speaks to a certain demographic of people. Your sales
presentation of dog treats will not connect with cat lovers.
When we know our niche and we understand things like their struggles that keep them up at
night, their dreams, and the lingo they use. We have a much better chance of being heard and
our message being received the way we intend it to.
If you are business and want to sell your product or you're at job fair looking for that right
employee. We know not every person walking through the door wants your product or is the
right employee for your company.
So, what is the answer how do we draw the attention of the right customers and the right
future employees.
Our advertising, our messages need to be all about the benefits our audience is seeking. What
is in it for them.
 Why do they want/need your services or products?
 What struggle of theirs will it solve??
 What dream will it fulfill??
When you can form your message in a way that your audience sees a solution to their problems
or a way to reach their dreams then you connect with them and your message is heard!!
Heidi Albertson is her name and I encourage you to look her up and see why I asked her to share a blog with me.
To Your Success,
Deb