As I walk around my neighborhood this spring, it made me think of the 4 seasons we have in Indiana.
I have a problem trying to decide which one is the most beautiful. So, I decided to look at my pictures that I have taken as the seasons have come.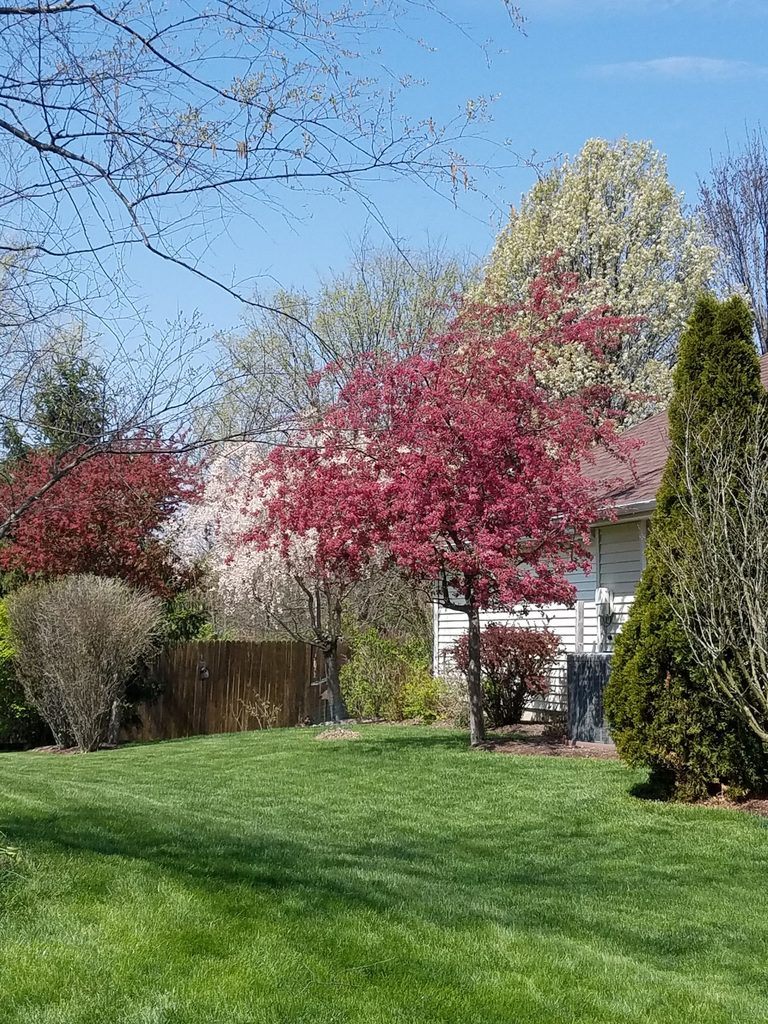 Springtime
I walk every day in my neighborhood. This spring has been absolutely beautiful. I enjoy seeing the yards coming to life after a cold few months.
This view grabbed my heart as I approached it on my walk. Unfortunately, pictures don't do nature justice especially taken with my phone. Although the cameras on the phones have gotten so much better.
The scene in this shot is very dear to me. This is my side yard.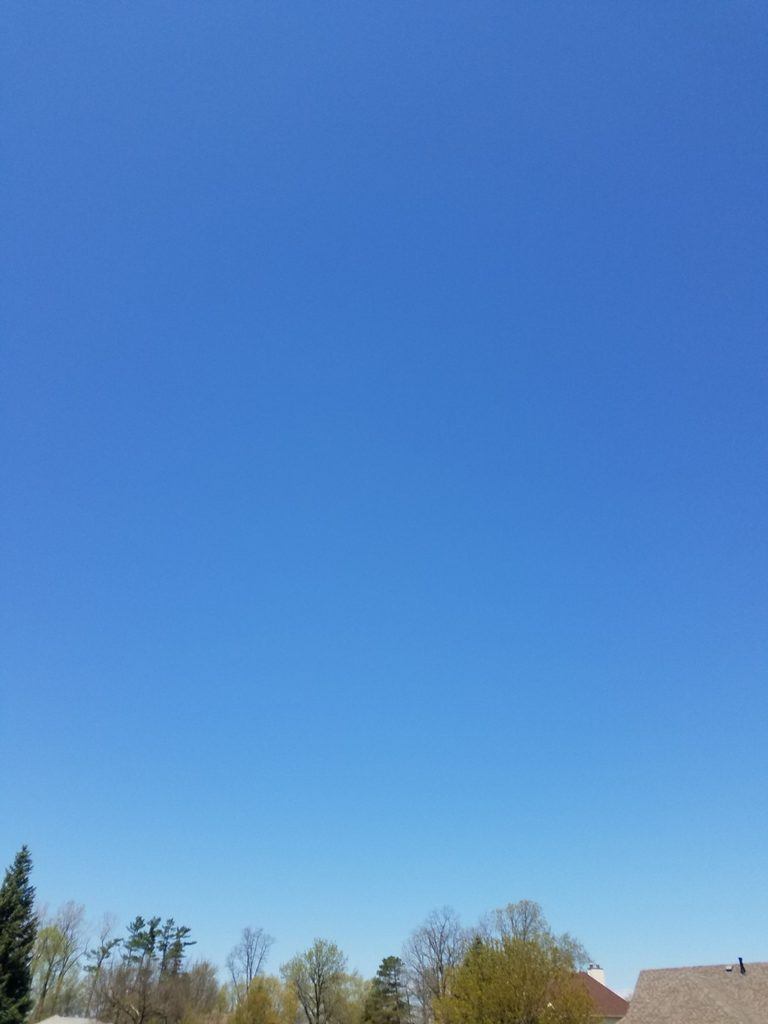 Summer
When I walk in the neighborhood sometimes the sky is such a beautiful blue with no clouds. I can't help but admire how beautiful it is. Sometimes I need to get out early for a shot like this one, crystal blue sky. Usually early summer is not too bad to walk any time.
As I am walking and admiring the sky, it makes me think of Arizona. Jim and I have our oldest son and family out there. So, to enjoy our granddaughter and her activities, we have been going out for the last 7 years for awhile. The sky is like the picture for most days. Nice thing about when we go, it is not blistering hot like it can get in Indiana.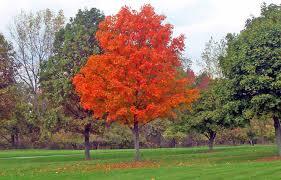 Fall
I have to confess this is not one of my pictures. As I scrolled through I realized I did not have any fall shots. It does not matter though. The colors in the fall in Indiana are so brilliant and beautiful. I love driving through the mountains in the fall. The mountains are a blaze of beauty. So this made me realize that this fall I will take some pictures on my walk.
Winter
Winter can be sooo cold. It has it's own beauty though. Ever notice, if you live where it might snow, how quiet it seems when it is snowing and after? I feel winter is a quiet beauty. The world slows down even just for a day. The whiteness and sparkle of the snow when the sun is out is a spectacular awesome site. I love looking out in my backyard at the beauty and quiet.
These are the 4 seasons that occur where I live. There is something about each season I enjoy. Each season has it's own beauty. We have to take the time to take it all in and enjoy and appreciate each season for what it brings to each one of us.
To Your Success,
Deb