Reading that title you might think I am talking about the weather, right? Yes, you could be right. Actually there are so many different "seasons" to talk about in life.
I live in Indiana and the season is spring and should be close to switching into summer. It seems like the seasons here in Indiana are getting shorter. What do I mean by that, when it is suppose to be spring the weather is starting to warm up. Flowers are poking their heads up. The trees are starting to get either their flowers before the leaves or just getting their leaves.
Speaking of just this spring, we have had many nights with frost. The poor little buds seem to weather it though. This spring we had 4 inches of heavy heavy snow. It was so heavy a lot of trees lost limbs. Some were really big. The flowers that were already in bloom, well some did ok and others were driven to the ground and died.
Then there was the rain, torrential rains. Not only was our pond overflowing but we had 3 extra ponds in the backyard.
The temps went from freezing to the 40s and then sky rocketed into the high 80s. Oh and in Indiana we have humidity!! Even doing my walk, I am sweating like crazy.
So you see sometimes I believe we experience 4 different seasons in one!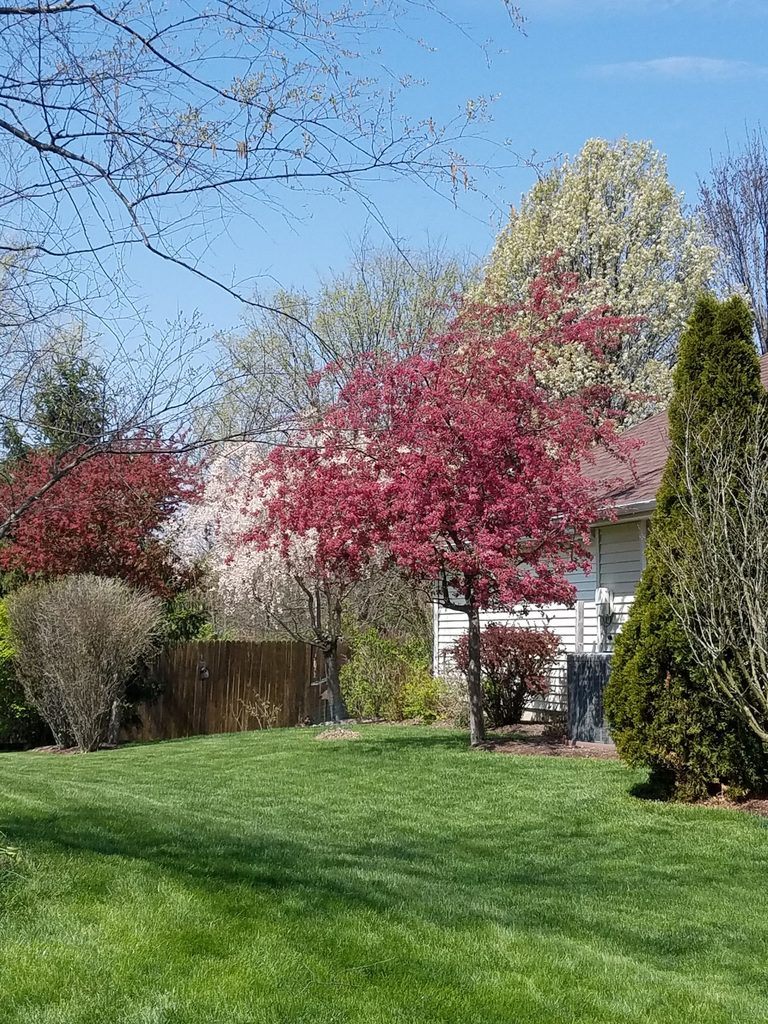 Now to tell you which season my business is in. That depends on which stream of income I am talking about.
Eleven and a half years ago I became a network marketer. That was baby spring as I stepped out of the medical community. It grew nicely for awhile and then started to act like fall, starting to die.
In order to "save" it I brought my business online. Whoa, with that was the buds were still in the ground and barely moving the topsoil. As the technology part got a little easier for me something happened. As my business started to pop it's head above ground, it looked totally different. Yes, I still was doing my health and wellness products but what was coming through didn't look the way I thought it would.
A "new" business was being formed. It is MY business not another company's products. Yes, as I grew I felt the stirrings and the thoughts were there of a different business. It was starting to formulate into Deb Andrews' business.

So this business now is moving from spring into the edge of summer. My legs are getting stronger as the stalks of flowers and tree limbs. The flowers are opening. I am growing as the plants that are suppose to grow in the summer do. Spring is nice but summer is turning into a really nice season to grow my business.
I like this season my business is in and so excited to help it grow and grow and mature the way the flowers and trees do.
To Your Success,
Deb