Hummm, a post or posts that had comments on! It took awhile for me to figure out "My Brand". As I learned technology and marketing this comment, what's you brand, kept coming up?
Starting as a network marketer with a company this was never mentioned. Why? I am not really sure if it was my company didn't know or me getting my brand would not help their sales.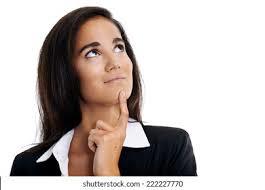 After years of trying to figure it out when learning the technology and marketing, it finally popped for me. My brand is not my logo or colors. My brand is ME!!
In order to have my brand recognized I needed to get information out about me. The first place I learned was Facebook. I needed to get people to Know, Like and Trust me. How did I and still doing get that done. I did posts.
Honestly, my posts were all different kinds. Why? Because I like many different things. I guess you could say I am multi faceted. People need to know who I am.
Therefore my posts are of many things. Personal posts that are things happening in my life. Quotes I like. Jokes I like. I do LIVE video too. What better way for someone to get to know me quicker than seeing me and hearing me bring value to them.
Which have brought the most comments. I actually haven't counted because there are many. My LIVEs generate a fair number of comments. Those are always positive.
As I think about it, I don't remember receiving a negative comment. One of my very first posts I was shocked. I got a notification that I had some comments. As I looked at that post and the comments, Facebook had already removed someone's comment and actually removed them. I had to ask someone what that meant. I knew my post was nothing political, racist or any negativity at all. That's why I didn't understand. Did it bother me. Yes for awhile as I would never do or say anything to offend someone, at least not on purpose. I figured the comment must have really not been nice since Facebook removed it and the person and left me a little note.
What I am saying I have never done a post that would cause conversation on something controversial.
I really like quotes. Of course I don't do them daily. I get a lot of positive comments or reactions. People seem to like my jokes as there is usually a fair amount of comments and reactions.
Will I keep doing things like I mentioned. Of course because it is me reaching out with things I enjoy and value I need to give or a chuckle to reach my audience. That they might learn who I am.
To Your Success,
Deb