Being in the Ultimate Blog Challenge has been fun. It is keeping me thinking about what to share of my own or any of Paul's suggestions that I can relate to.
Today, I have drawn a blank for my stuff. I know if I would have put a little more effort into it I would have come up with something.
Paul's suggestion today was a good one. Unfortunately, poetry has never been my cup of tea.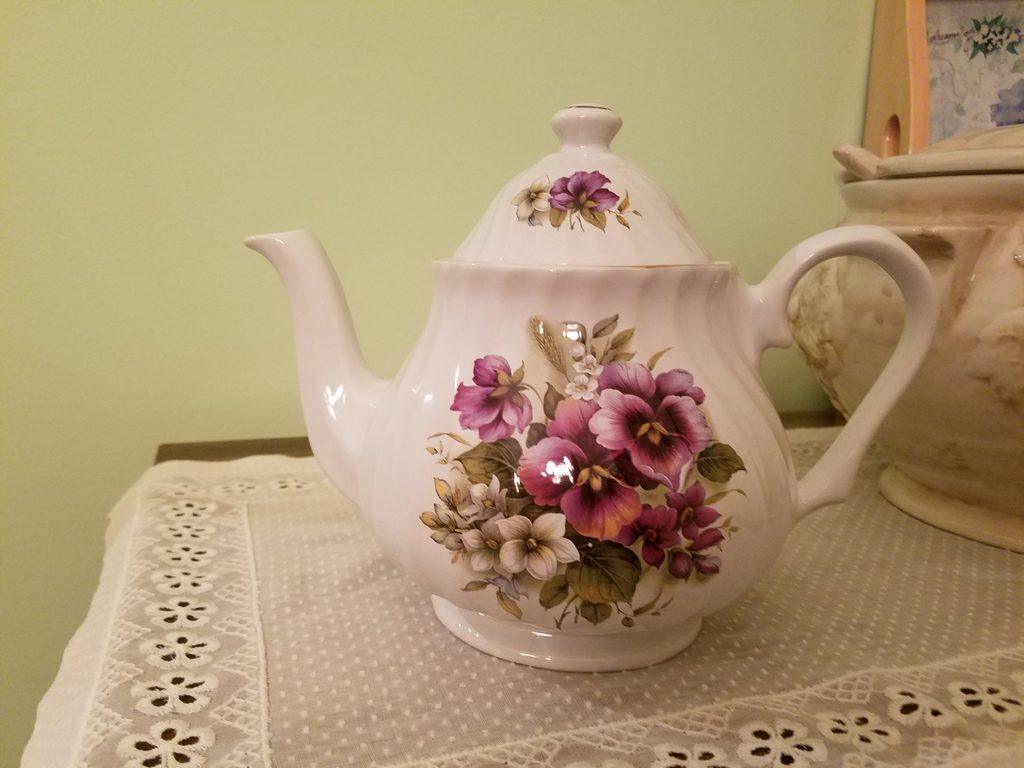 My Pot Of Tea
Speaking of my cup of tea, I thought I would show you actually my tea cups and just a couple of tea pots. This tea pot is the one that gets set out in the spring and sits on my buffet until fall. Yes of course I have a big tea pot for Fall and another one for Christmas. I do love my tea pots.
I used to drink tea all the time. Basically at that time I wasn't a coffee drinker. I loved all kinds of tea flavors. I would use this pot quite often even if it was just me drinking the tea.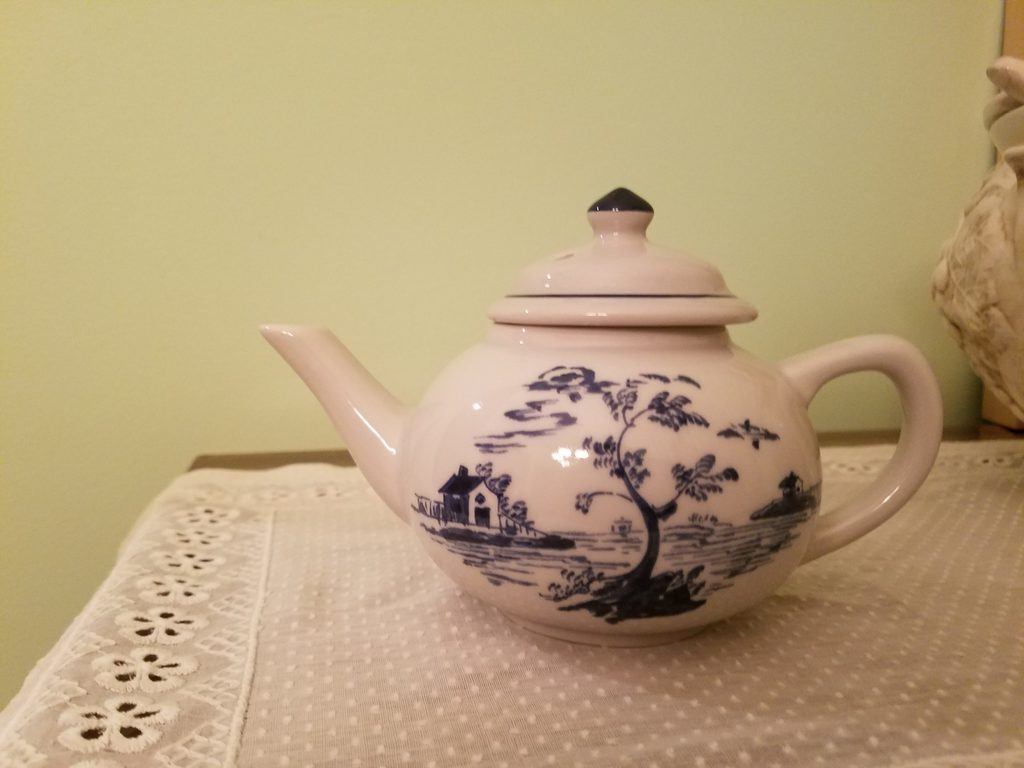 This little pot I picked up when we were in Williamsburg, Virginia. Sometimes I think I was born in the wrong era. Although, I love the west and not sure I could manage living on a prairie with all the dust. I could have lived in the colonial era. This little tea pot has not actually been used. I don't want to leave you hanging.
Of course I have my tea cups to drink my tea from. Somedays in the winter particularly I would curl up on the couch with a cup. It is a good thing I have a home business!!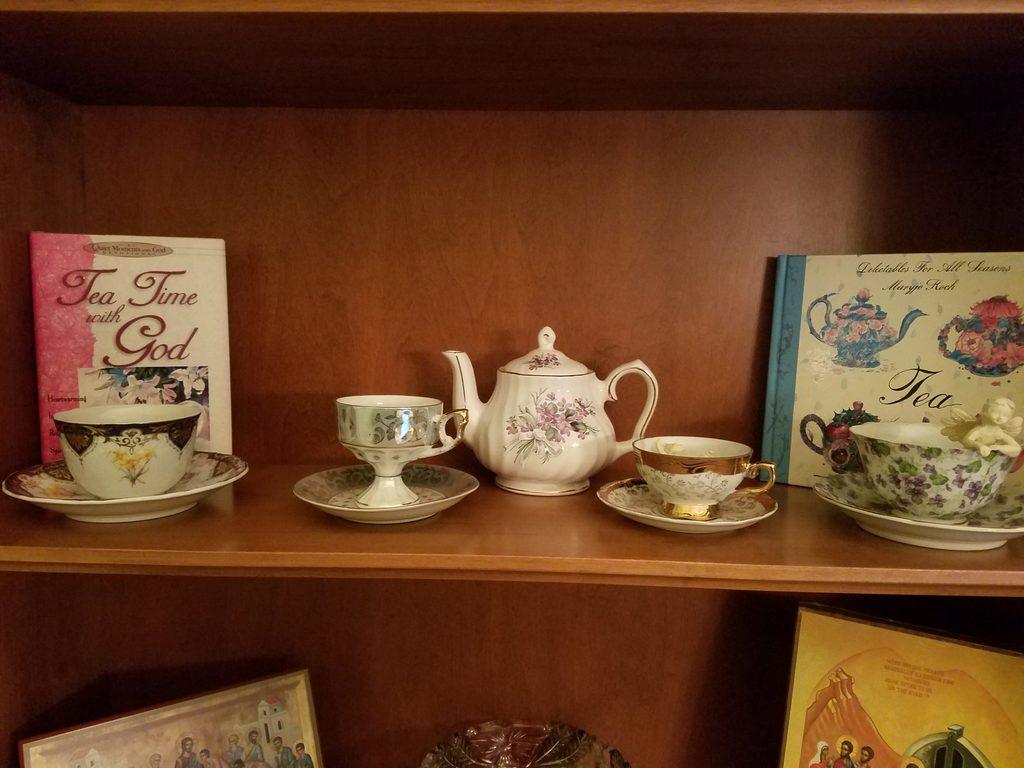 My Tea Cups
So you see, I couldn't show you some of my tea pots without showing you some of my tea cups. They all didn't fit on this shelf. The tea cup on the left I got when we visited the Biltmore in North Carolina. It is the actual china that the Vanderbilts used. I am pretty sure this is a replica!
The next little one moving to the right is very special to me. My mom knew that I collected tea cups and she saw this one while we were shopping and got it for me just because.
Still moving to the right these next 2 on the shelf were my great aunt's. She was a very sweet little lady that liked her tea also. I said these were just some tea cups on the shelf.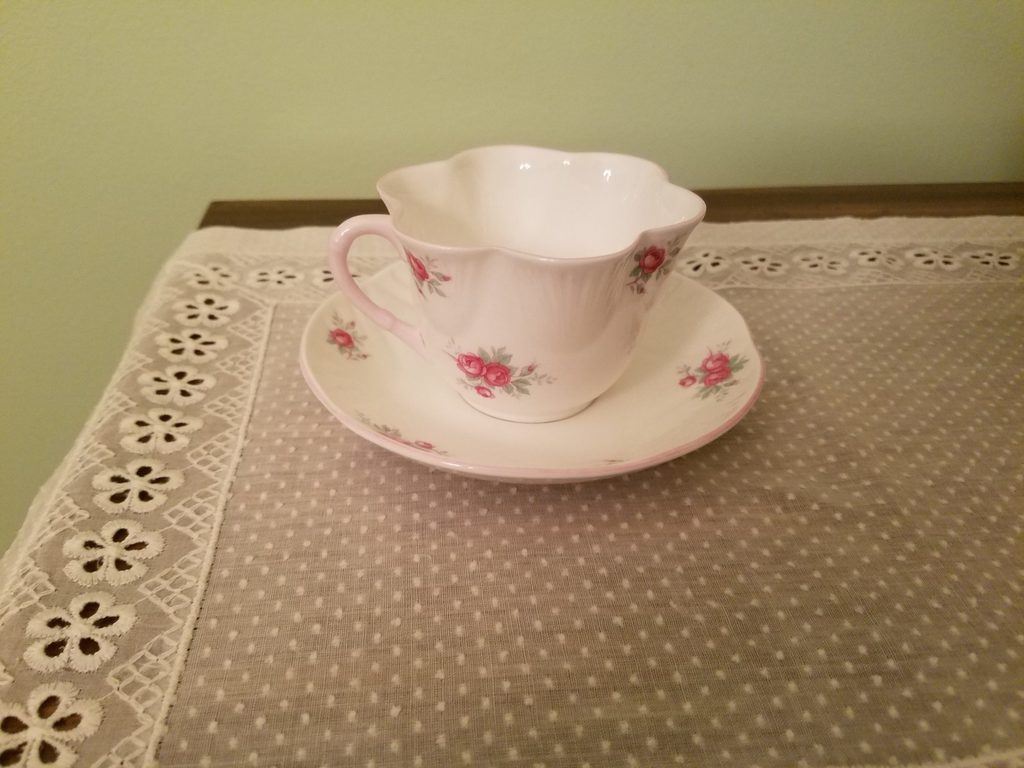 These are probably my most favorite. My Great Aunt Rose had really very good taste. The Rose Bud cup is the one I really really like the most. It is a delicate china and the roses buds and the fluted cup to me represents my aunt to a "T".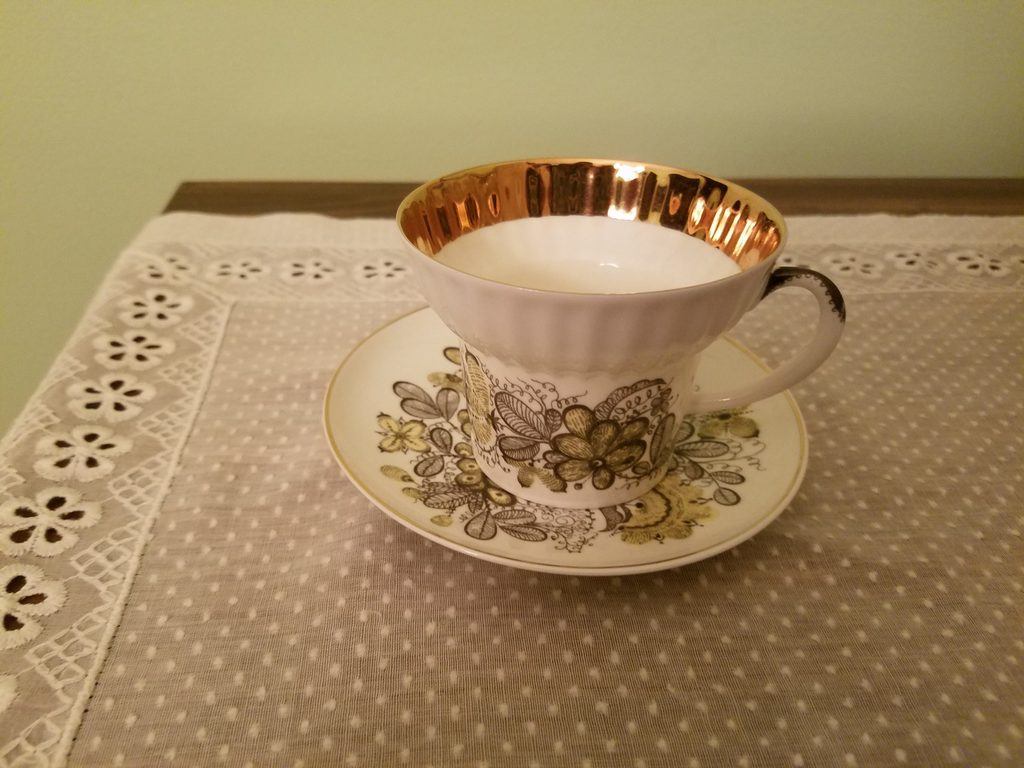 The gold edge little cup is from Russia. Just looking at it I could tell it has a great history in where it was made. I don't really care for the design but again it was my Aunt Rose's and is very old. Both of these cups I have in my curio cabinet. They are safe in there and dust free.
I hope you enjoyed learning a little bit about my cup of tea. I believe I will have a cup now!
To Your Success,
Deb