The world seems to be starting to open up at least a little bit. I don't know if in history this has ever happened before, the whole world was shut down! A pandemic called the Corona Virus hit the world.
For safety reasons, to try and stop it from spreading, no one could leave their country. How could they, everyone was isolated to their homes.
The reason I tell this first so you know why I can't wait to travel again. When I say travel I mean flying to destinations.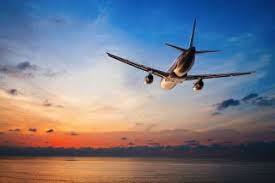 There have been several destinations I have always wanted to travel to. I will be honest, it has been awhile since my husband and I or just me have flown. When we traveled lately, we would drive. Yes, even drive to Arizona where we go every year to visit family. Since we stay for usually about 7 weeks, we would drive to have our vehicle. It saved the cost of a rental for that length of time and we got to see the beauty that our country has.
We both traveled a lot with our jobs. Yup, I had a J.O.B. then. Neither of us minded driving because some of our travel for the job was in driving distance.
There are several places I will travel to and not sure which will be first. I have always wanted to go to Rome and Assisi and of course while I'm there I might as well visit Tuscany too! I am sure I would find other places to visit also!
Another destination is Ireland and Scotland. I have wanted to go there also for quite a few years. Several years back we were talking about plans to go. Our travel partners a lot of times have been my cousin and her husband. My husband and I have traveled more than them have mostly because of my husband's job. He traveled all over the USA. I would go with him on some of the trips. So I guess you could call me the "social coordinator".
As the 4 of us talked about where to go, Ireland and Scotland was mentioned by my cousin. Well, I had never been to Ireland or Scotland and did not know where to start. To get some ideas I suggested we go to a travel agent and talk to them to get some ideas.
We did and I got so excited. As we talked I added England too! My thought was if we are that close we have to go see that country too. Even with the travel agent the cost was not bad at all.
I probably should have prefaced my cousin was still working. Jim and I had our own businesses and her husband was retired.
Like I said I got so excited until we got outside the travel agent's office. My cousin said she would not be able to get the time off. The trip would have been 21 days.
Crushed to say the least was what I was. Family said Jim and I should still go. Jim even backed out.
So I am determined now that travel is starting to open up that trip will happen.
I do need to close with telling you I am going to Jamaica in actually a little over a month. This is a business/fun trip. I belong to an entrepreneurial community that plans trips like this, especially now that at least some of the world is opening up. It is going to be so much fun to meet a lot of the entrepreneurs that I only know from zoom meetings. I have never been there and am looking forward to seeing Jamaica and also knowing I will be starting to travel again.
To Your Success,
Deb