The Blog Challenge I have been in so far this month of February has been exciting, a little scary and actually fun. Especially for this day's challenge.
This blog has some affiliate links to products that I use. This means if you would make a purchase of any of the products, I may receive a commission but there is no extra cost to you.
The suggestion for today was go find an interesting video from Youtube or Ted's Talk.
I will be honest. I don't know Ted's Talk so I went to Youtube.
Chef Katrina And YouTube
As I started to look for a good video, there was my mentor, Chef Katrina.
She has been my mentor now for almost 3 years.
Chef has not given me any slack. Well, when I was so brand new to digital marketing, she guided me more.
So when I came across her video, I felt it would be of value to you.
Why do I say that? Because she has given me value for almost 3 years.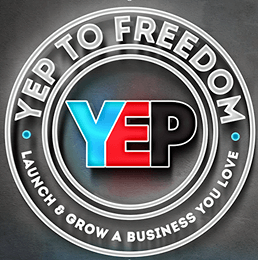 Freedom Challenge
In October 2019, she introduced me to an entrepreneurial community.
This community along with Chef is changing my life and my business. In this video she talks about a Freedom Challenge that is given by this community.
I have been in 11 of these challenges and as she says I learned something new each time. Because I am in a different place each challenge.
Another thing about these challenges is they are FREE.
Listen to this video:
I would like to invite you to join me in the next challenge, Feb. 15-19, 2021
It is Monday thru Friday starting at 11 am eastern time. The sessions are 60-90 minutes.
Yes there are "action assignments" as she talks about. But this is not to be dreaded over. They are fun and help you grow.
So join me and let's grow and have some fun together in this Freedom Challenge.
To Your Success,
Deb